The Esta Brook House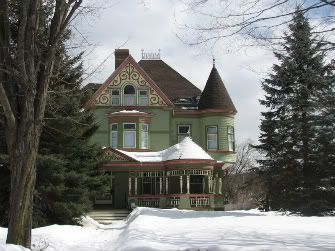 We will be celebrating our 8th anniversary on Tuesday, June 2nd!
Last night, Aaron took me to this beautiful B & B in St. J. The owner, Maureen, treated us with a dinner table set on the porch, sparkling grape juice, luxorious bath robes and slippers, chocolate covered strawberries, and a gourmet breakfast. Thanks to our great friend, Amanda, we were able to sleep through the night uninterrupted till 8:00am! Unfortunately, we can't say the same for Amanda:(.
On Thursday night, we attended a performance by the BYU Chamber Orchestra in Jericho, VT with our friends Cindy and Dennis. We feel like we have been living the high life--now I must go vacuum!